In the Maxi Yacht Rolex Cup & Rolex Maxi 72 World Championship, the wind blowing at the speed of 20 knots offered a fantastic racing condition for the whole fleet of over 40 boats enrolled. Two races of windward-leeward were set for the class Maxi 72 along with the coastal race 35-mile for the other classes, and it was reduced to 30 miles for the Mini Maxis.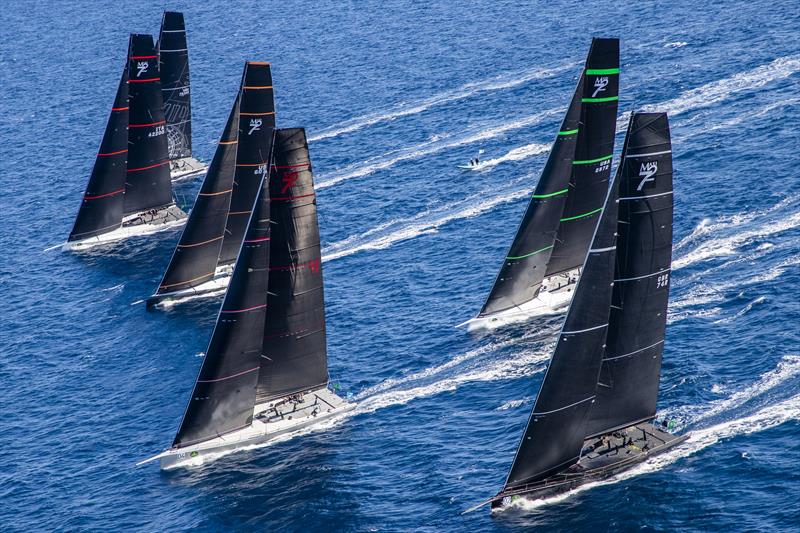 The Maxi 72 Momo belonged to the YCCS Member Dieter Schoen, who won their second championship title and had a day in hand still left. They were followed by Cannonball. They also assured the second place in the race mathematically.
Markus Weiser, the tactician of Momo commented "It was looking easy from the outside, but actually it was not. To keep the things on track and to ensure that everything is going smoothly, we did a much work. We have a very strong afterguard as well with the support of Michele Ivaldi as the navigator. In our team we have Jordi Calafat as well who is handling the sail development. We have invested much resources on the whole thing and now I can say clearly that we have an excellent boat, a fantastic owner and a nice crew. We had a good synchronization in the team and all motivated. The Momo will finish its sporting program with the Rolex Middle Sea Race (RMSR) certainly."
The group of Mini Maxi will also see its winners awarded a day early. The winners are Supernikka from Roberto Lacorte, with Lorenzo Bressani on tactics, won the group 1. The victory of group 2 went to H2O, and it was owned by Riccardo De Michele by Lorenzo Bodini on tactics. They were the winners of the respective groups last year as well.